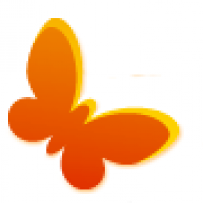 Alena Glasová
For me as a parent it is important that my children like the preschool, they are satisfied there and I can go to work at ease. Motýlek preschool has been fullfiling my desires more than enough for three years. The children greet me in the afternoon with a smile on their face and they refuse to leave the preschool and their teacher. All we have ever had to sort out was always resolved to the satisfaction of us all. The teacher, who is also a scout leader, prepares a very interesting program and preschool clubs for kids. On the other hand, children also have enough space for their own ideas and their imagination, in a good way, with no limits.
There are other great things there, such as a beautiful environment of the preschool, long opening hours, the pre-school preparation, the possibility of learning English or the speech therapy. All of these aspects are certainly substantial, but most of all I appreciate a friendly and individual approach to all children. My friends often ask me why I pay for the private preschool and why my children don´t attend the state one. My own experience is not transferable, but the explanation can indicate, for example, that I have nothing negative to talk about with other parents who complain about usual problems they have in other preschools.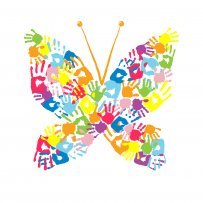 Veronika Krohová
I would like to thank you once again here. I admire the courage to venture into a business where you need to reliably bet on the people, on whom the success stands. Denise, Stephanie and all the other teachers with whom we met, are the best. For our family they will always be the best and we will keep them in our hearts forever. We highly appreciate both their and your approach. Our boys felt like home at your preschool and we will be sincerely happy to come back to you ... The vacation together has been already arranged!
Thank you for your patience, friendliness and always a nice atmosphere that moves our everyday life. If it is possible, we will gladly join or actively participate in the preschool events and activities, so that we are still together somehow.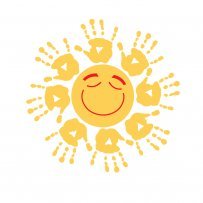 Dagmar Kubějová
I was chosing my son´s first preschool very carefully. I visited several preschools and for me Motýlek won! The preschool intrigued me not only in a beautiful interior, I also liked its large garden and an outdoor playground. To me, it is very important, that the children are taken care of by people one can feel the enthusiasm and love for children from. Thanks to the pleasant atmosphere of the preschool my three-year-old son got to like the place very quickly. We didn't have problems with the adaptation in the beginning. Even after a three-week absence I don't recall a situation that my son, who is quite an obstinate "mama's boy" wouldn´t want to go to the preschool again. I was satisfied to the maximum.
Dita Lawn
Our daughter has been attending Motýl pre-school for the last 3 years and next year will also participate in their special preparation lessons before starting primary school. She is very happy there and looks forward to going every single morning. All the teachers are professional and friendly towards both children and parents. There is also one teacher specialised in English, not only providing lessons, but using English to communicate with the children and teaching them English songs and poems. The monthly programme is variable and interesting, often including some special event for the children. The opening hours are both flexible and long enough to meet the needs of working parents. We also like the fact that the school manager solves any issues quickly with an emphasis on active communication with parents. We are very satisfied with Motýl in every respect.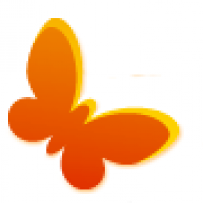 Eva Jakubcová
For myself and our whole family I would like to thank Motýlek preschool in Přemyšlenská street in Prague 8. That means the principal, who amazed me with her dynamic approach and helpfulness, as well as the teachers and other people of the so-called "background". It's just great there :)

Based on her own excellent experience, a good friend of ours recommended this preschool to us. How I am grateful for it! ;) After seeing the space and amenities both inside and outside it was clear to me that people here want the best for the kids and also do their best for them. The teachers were always kind, patient and they were just great with kids. One can really feel the love for the job :) ... Our shy three-year-old daughter found new friends and girlfriends and even in the group she got "more open". It even showed up she is quite skillful at art activities. No need to say how happy the parents were!

I think, that whenever she passes by in the future, she will always start talking about what she remebers from her preschool days in Motýlek. They will be only beautiful memories!Thank you.