Preschool preparation club
Monday 15.00 – 16.00
Instructor:

Mgr. Denisa Frídová
Price:

3980 Kč
Description:

Do you want your child to be ready for school well? You do not have enough time and space to practice the basic knowledge and skills required for your child´s succesful primary school entry? Does your child refuse to cooperate with you at home? Would you rather enjoy the free moments with your child than drilling them at home?

Join our preschool club then!

 

We focus on:



Holding the pencil properly, laterality, drawing and writing skills
Pre-math skills, pre-reading skills
Visual and auditory perception, speech development, time and space perception
Social skills, attention, working habits
Logic exercises developing imagination and thinking


Each child´s individual development is very important for us!!!!!

Each child has their own exercise book, a portfolio, a quarterly pedagogical diagnostics and a personal evaluation every two months available. We also cooperate with the speech therapist and we practice according to her advice.



Age: 5 – 7 years old
No more than 5 children in a group
Monday 15.00 – 16.00
From 17.9.2018 to 11.2.2019
Price: 199 czk / lesson – 3980 czk / semester.

 

Contact us: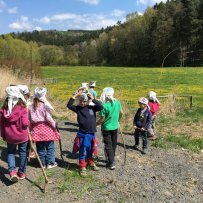 Outdoor club
14.00 – 15.30 (4 year olds), 15.30 – 17.00 (5 – 7 year olds)
Instructor:

Denisa Frídová
Price:

3100 czk / semester (20 lessons – 155 czk / lesson)
Description:

In today´s modern world we are overwhelmed with modern technologies, inventions and science. We often find out we have no time for the world outside, no time to go out to the forest and enjoy a carefree fresh air stay. You do not want you child to be addicted to the computer, tablet and other devices? Keep in mind his/her environmental development and his connection to the nature. In our clubs, that are focused on the environmental development, we primarily emphasize acquiring of ethical principles of acting and behaving in nature (no destroying the nature, no pollution, no material wealth…). We learn together how to perceieve nature with all our senses (colours, shapes, smells, sounds) and keep it clean. We are trying to teach our children the ecological way of thinking and develop them in a versatile way. Our aim is to enthuse children for nature and in a fun way spend time with them. The children who are taught to love nature are more satisfied, mentally resistant, they are able to relax, keep still and pay attention.

Do your children like nature, adventure and games? Would you like your children to develop together with their friends? For all these children we have the Outdoor club. The club works on the principles of a scout group. Children meet once a week in their clubhouse, go out together, experience various adventures, play, sing, draw, explore and enjoy the forest. Our goal is to be outside as much as possible, explore the forest, the river and also the plants and animals surrounding us. We will collect minerals and other natural substances and enjoy the wonders of nature.
Once a month we have a whole day trip
Capacity: 15 children. In case there are more than 10 children, two instructors are present.
Come and try the first lesson, you pay later on :-) 
The club opens if more than 5 children register
Kroužek se otevře, přihlásí li se nejméně 5 dětí.
More info and fill in forms on: denisa.fridova@seznam.cz or 776 101 917 or 728 539 049.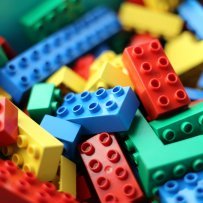 Legomág
Monday 16.00 – 17.00
Instructor:

Denisa Frídová
Price:

2350 czk / semester (20 lessons, 117 czk / lesson)
Description:

Does your child love lego? No wonder! This building kit almost invites you to like it. That is why we offer you LEGOmág. The building kit can be used as a toy as well as a great didactic tool thanks to which children can learn a lot of new. LEGO develops their fine motor skills, imagination, pre-math skills (i.e. analysis, systhesis), divergent thinking and so on. It also helps to improve children´s social skills when they work in a group. Children learn to solve tasks, they follow the instructions, sort out the blocks, create various shapes and pictures. LEGOmág helps to improve a logical thinking and a psychomotoric development. At first children are motivated by a short logical task, afterwards they go on building according to instructions, solving more complicated tasks etc. In the end they are given time and space to make their own creation and use the less traditional lego pieces.

Capacity: 12 children
Monday 16:00 – 17:00
Price: 2350 czk / semester (117/ lesson) – the price is not refundable, but the lesson can be replaced in some other club.
The club opens if more than 6 children are registered.
More information: denisa.fridova@seznam.cz, 776 101 917 or 728 539 049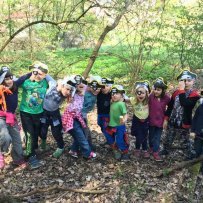 Preschool clubs for children attending Motylek – included in the school fee
Description:

The school fee includes these activities:

Ceramics
Skilful hands
Dancing
Sport games
Musical and Art development
English
Prechool Curriculum
We follow our own curriculum which has organically been created by all teachers in Motýlek and it can be dowloaded.
"Motýlek ( Butterfly ) flying to gain more knowledge" – our first life journey