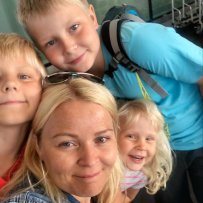 Ing. Šárka Nosková
Principal
graduated from Special Pedagogy and from Economics
Sarka is a mother of three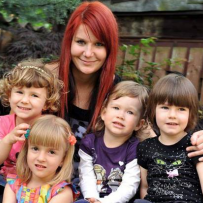 Mgr. Denisa Frídová
vice – principal, teacher
Graduated from Pegadogy at Charles University in Prague. For many years she was a head of the girl Scout group Fenix. She has certificates Instructor of swimming course, the Instructor of children´s free time course, the Strengthening of the class course, the Medical course as well as the course of Speech therapy prevention, yoga and much more.
Art  ( painting, ceramics etc. )
Music ( singing, dancing, musical exercises )
Drama ( games that focus on one´s confidence, cooperation, assertive behaviour etc. )
Preschool preparation ( getting ready for school )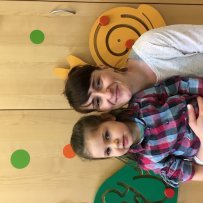 Bc. Magdaléna Havelková
English teacher
Graduated from Social pedagogy and Counseling in Pegadogy program at Masaryk University in Brno. Gradueted the General State Exam in English. In past 15 years she has worked as a teacher in a language school and also as a teacher in various language preschools both in Czech and abroad. Besides others she lived in China ( Shanghai ) where she worked in international schools as an English teacher. Since she is a mother of a biligual boy, it feels very natural to be surrounded with more languages. Besides the biligual education she is interested in ADHD problematics. One of her biggest hobby is collecting English books for children , she also likes yoga and music. Reading, dancing and singing play an important part in her work with children. She dreams of speaking at least three foreign languages fluently and writing a book for children.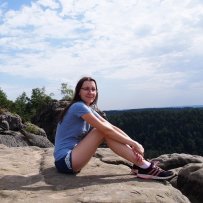 Bc. Jana Kuchařová
teacher's assistent
She graduated from College of Polytechnics in a Clinical social work program. She has always been interested in working with children, besides others she worked with children in Children´s home.
She loves books and she likes reading for kids a lot. In her free time she likes going for walks. She attended the First Aid course.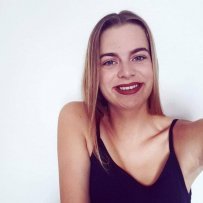 Kristýna Kemzová
teacher's assistent
She is currently studying humanities at Charles University in Prague. She has been attending the children´s camps for many years as an instructor. She also works as an instructor in various after school clubs (i.e. Art, Ceramics, Czech for foreigners ). For over three years she has been tutoring primary and secondary school children. She has been motivated mostly by her family in which there are many teachers as well. The reason why she loves working with kids so much is the fact they are as joyful as she can be sometimes. In her free time she likes learning languages, travelling and horse riding.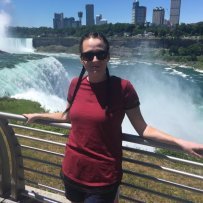 Bc. Petra Novotná
teacher's assistent
She graduated from Sports and leisure education at University of physical education and sport Palestra in Prague. She attended the Tutoring course as well as the Ski instructor course, she is very keen on attending some others. She has always wanted to work with children. In her free time she likes going to the mountaines where she works as a ski instructor. She usually spends her summer holidays abroad where she improves her English and travel. Besides travelling she loves going out for walks, reading and swimming.